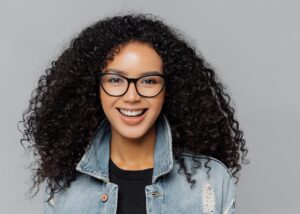 Do you have wisdom teeth that need to come out? The thought of having wisdom teeth extractions can be daunting. But it's not a daunting procedure for us. Bruggeman Dental is a trusted dental practice that can quickly, safely, and effectively remove your wisdom teeth at our Thornton office. We use the latest technology and techniques to ensure that you experience the utmost comfort, care, and satisfaction. 
If you need your wisdom teeth removed, just set up an appointment. Let us take the worry out of it for you.
Not All Patients Need Wisdom Teeth Extraction
The idea that anyone with wisdom teeth will need to have them removed may be a myth. If your wisdom teeth are not causing any problems, you may not need to have them extracted.
The best way to determine if you need extraction is to consult with Dr. Bruggeman. He can perform a thorough evaluation and provide you with informed, helpful recommendations.
The Problem With Wisdom Teeth
Wisdom teeth can be a real problem. They often don't have enough room to grow correctly. They are usually the last of your adult teeth to erupt. By the time they do, the rest of your teeth are generally already in place and have taken most if not all the available room in your jaw. 
Wisdom teeth may grow at an angle if they are impacted or cause crowding when they come in. Growing in at an angle can cause them to partially or fully remain under the gums or even bone.
Wisdom teeth that are impacted can lead to other dental problems. They can cause pain, infection, and even damage your other teeth. 
Wisdom teeth that are not impacted may still lead to problems if they are not kept clean and healthy.
The Wisdom Teeth Extraction Process in Thornton
Wisdom teeth extractions are a standard procedure. Dr. Bruggeman and the Bruggeman Dental team are highly experienced in wisdom teeth removal, and we strive to make the process as stress-free as possible. You'll be in good hands with us. Here's what to expect:
Pre-Surgery Consultation. Your first step is to schedule a pre-treatment consultation with us. The consultation is an opportunity for us to get to know you and answer any questions you may have about the process.
Wisdom Teeth Removal. On the day of your treatment, you'll arrive at our office, and our friendly staff will greet you. You'll then be brought back to our treatment suite, where we'll get you set up on the dental table. We will ensure you are comfortable and that any remaining questions have been answered. Once you are ready, we'll give you anesthesia to numb your mouth and then begin the extraction.
Post-Surgery Recovery. Once we remove your wisdom teeth, we will take you to our recovery room to relax and recuperate. You can expect some minor swelling and discomfort, but our dentists will give you detailed instructions on managing it. You'll be able to go home later that day. It is a good idea to have someone lined up to drive you home, as you may be under the influence of the anesthesia for a time.
We've Got You Covered!
We want you to have a positive experience with us, from start to finish. You'll feel confident in our abilities and leave our office feeling happy and relieved. Our team of experienced professionals offers the best possible customer service to make your visit more pleasant. We have the training, the skill, the experience, and the wisdom to perform the procedure the right way.