Thornton Dentist to Care For Your Health
When you join the family at Bruggeman Dental, you work with an affordable general dentist's office that caters to patients of all ages. We take everyone. We also tackle a wide variety of dental problems to ensure your smile always looks and feels its best.
If you're looking for reliable family dentistry come to Bruggeman Dental in Thornton, CO to get the comprehensive and personalized services you deserve.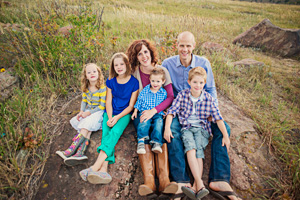 Browse Our Dental Treatments
As your general dentist in Bruggeman dental Thornton CO, we'll do everything we can to help you have a comfortable experience. Our staff commits themselves to providing exceptional dental care with every treatment. Our services include:
Teeth cleaning
Cavity and tooth infection treatment
Fillings
Extractions (including wisdom teeth extractions)
Crowns, bridges, veneers, and dentures
Dental implants
Teeth whitening
Braces and retainers
To learn about our services in more detail, click through the tabs at the top of the page.
It doesn't matter what dental problems or goals you have. Our team can help you achieve the straight, white, and dazzling smile you've always wanted. We even offer a free orthodontic consultation so you know exactly what to expect before you purchase services.
Additionally, if you have gaps in your smile, ask us about our dental implant procedure. Dental implants look and function just like regular teeth, so they can give you the complete, uniform smile you desire.
Contact Us
We may have opened our doors in 2014, but Dr. Bruggeman has practiced dentistry for over 20 years. Our staff has plenty of experience as well. So if you need a dentist in Thornton, CO, don't hesitate to contact us. You can reach us by phone at 720-428-8607, or we invite you to email us using the form on our contact page.
More about us
Contact Us