About Bruggeman Dental
Find a Dentist in Thornton, CO at Bruggeman Dental
Whether you have perfect teeth or a number of dental problems, it's important to have regular checkups. But it's not always easy to find a dentist who makes you feel comfortable and has the experience you want. Luckily for residents in the Thornton area, Bruggeman Dental offers friendly, professional dental care. We emphasize quality dentistry while creating a caring and fun atmosphere.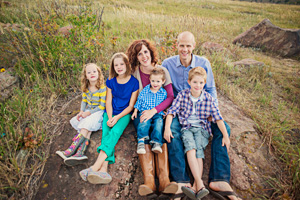 Wide-Ranging Options
With over 20 years of experience, Dr. Bruggeman provides wide-ranging services to his clients. We use modern equipment to treat a full array of dental problems. There's no need to visit one office for a cleaning and another for an orthodontic checkup. Dr. Bruggeman's skills ensure you simply need to visit one office for all your dental care.
From basic checkups and oral hygiene to orthodontics and cosmetic dentistry, the team at Bruggeman Dental can meet your every need. We can help improve or maintain your smile using whatever option works best for you.
Expert Care for Any Stage of Life
Dr. Bruggeman is committed to excellent dental care. He builds on his strong surgical base through continuing education courses that increase the skills and services he provides.
We also strive to create a friendly environment where your whole family can feel comfortable while getting their teeth serviced. We work with all types of patients in all stages of life. Whether they're 1 or 100, our patients can always expect skilled treatment.
If you need to find a dentist in Thornton, CO, schedule your appointment with Bruggeman Dental today.